Description
Retrofit of this iconic aircraft carrier, the flagship of the Russian Navy, and the largest ever built in Europe, with a length of 300 m and a power output of 200,000 hp.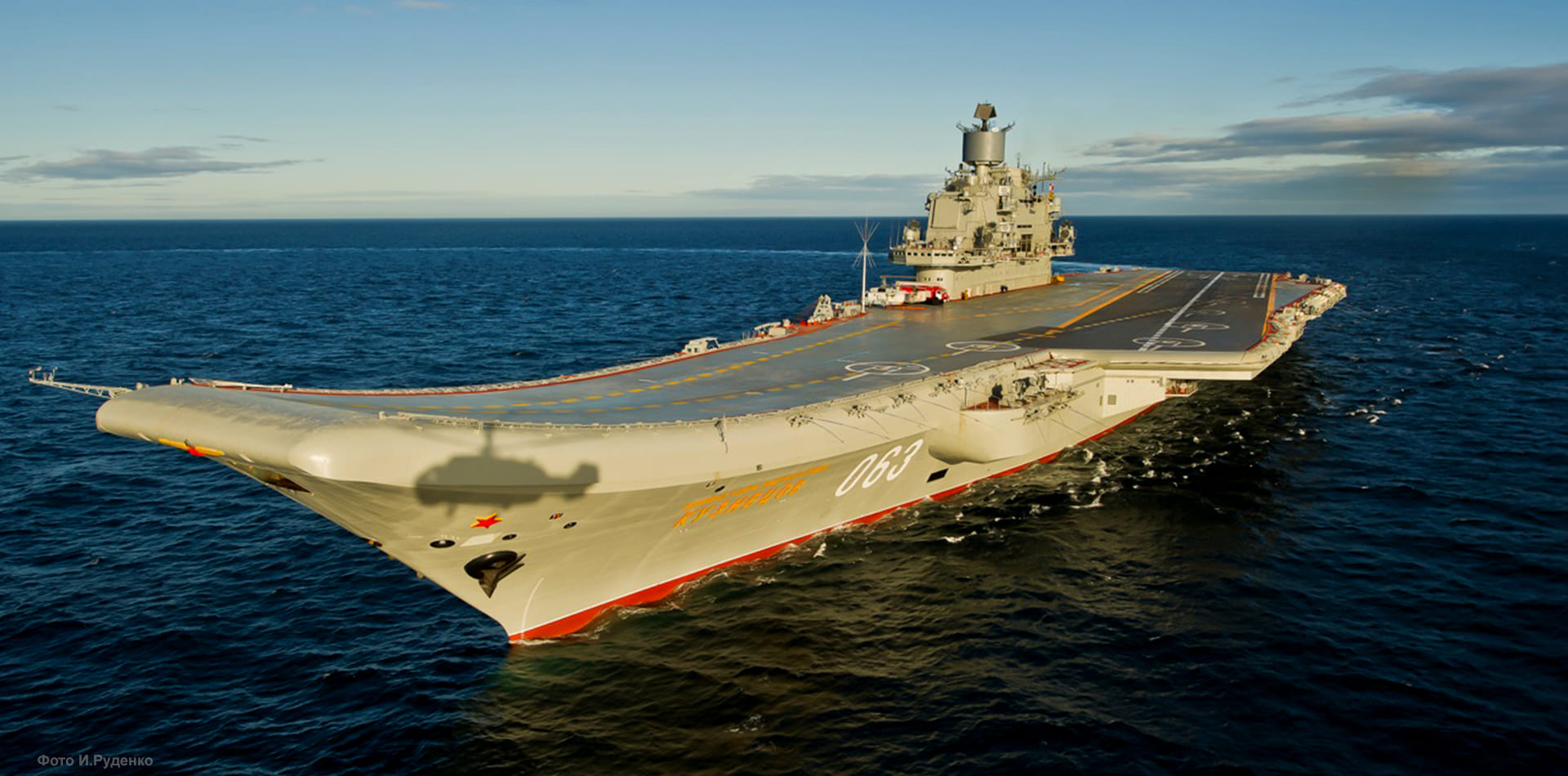 Challenge
Guarantee a stable supply of high-quality water for services (boilers) and human consumption of the aircraft carrier's entire crew.
Solution:
The calorific energy dissipated by the very powerful engines that drive this ship is used to obtain technical water by thermal evaporation, which has proven to be an efficient and sustainable solution. For this task, an evaporation train comprising six Gefico units was deployed, model Aquamar AQ-50/60A, with a combined production capacity of more than 300,000 litres of water per day.
For the demand of drinking water in this particular ship, there is a Gefico reverse osmosis drinking water purification unit, model AQE-60DID, built entirely of stainless steel and Duplex, materials that are extraordinarily resistant to corrosion.