Description
Double-hulled tanker ship with a length of 120 m and a capacity of 9,000 DWT, for carrying oil and type IMO2 chemical products at the international level.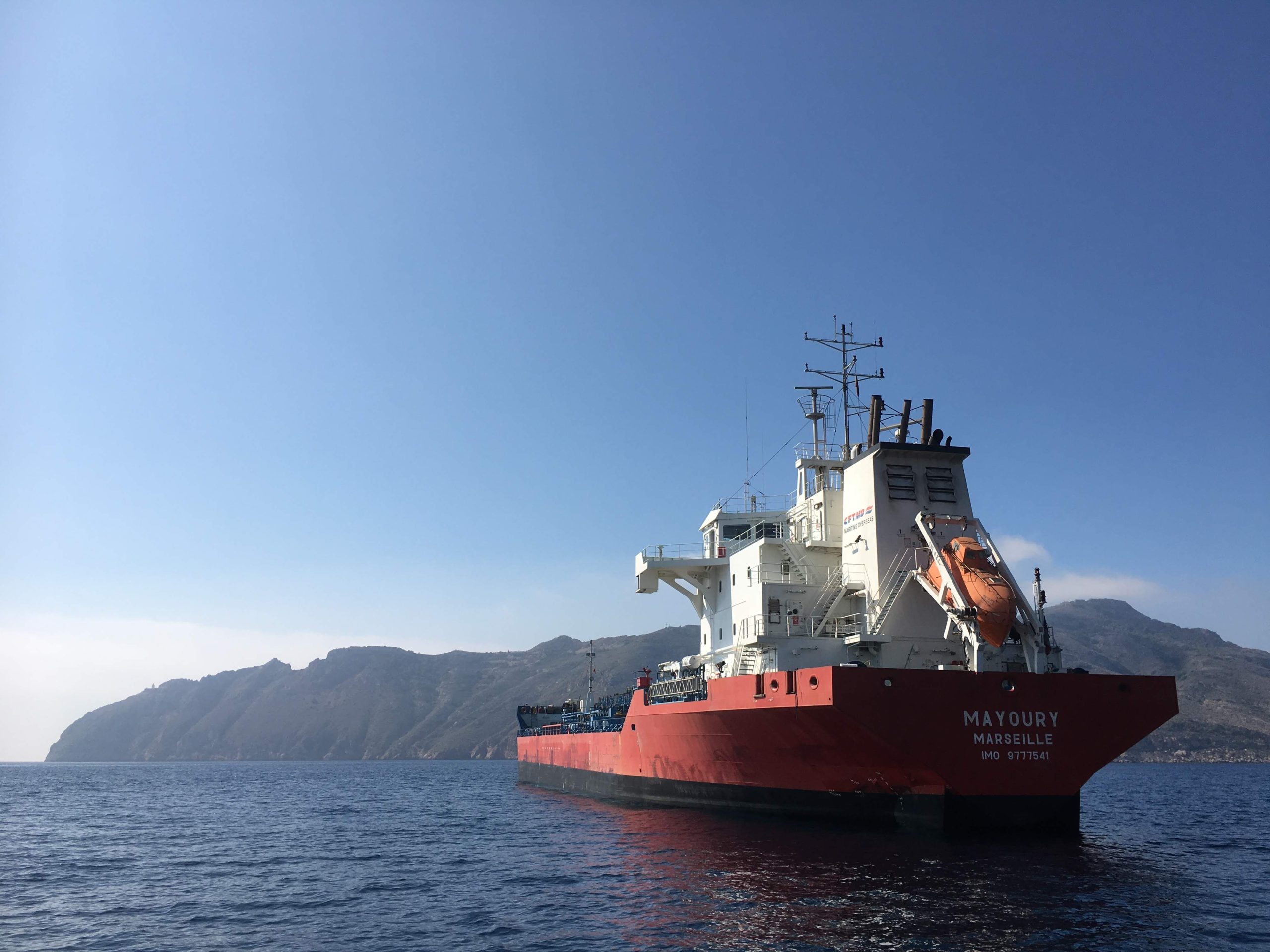 Challenge
Drinking water generation, exploiting as a heat source the water from the main engines' cooling jackets (2 x 1,734 kW) for sea water vacuum evaporation. Post-processing to bring it up to standard for human consumption.
Solution:
Thermal evaporation distillation system, comprising:

✔ Gefico evaporator, model AQ-6/8, with a capacity of 6,000 l/day
✔ Gefico mineraliser filter, model: MHF-250
✔ Gefico drinking water steriliser, model USS-15, with a maximum capacity of 15 m3/h.