A wide range of solutions for the water industry
Our technologies
Gefico is the only auxiliary company in the marine sector in the world that develops and manufactures desalination and water treatment solutions using three technologies: reverse osmosis, thermal evaporation, and Vapor Compression Evaporation.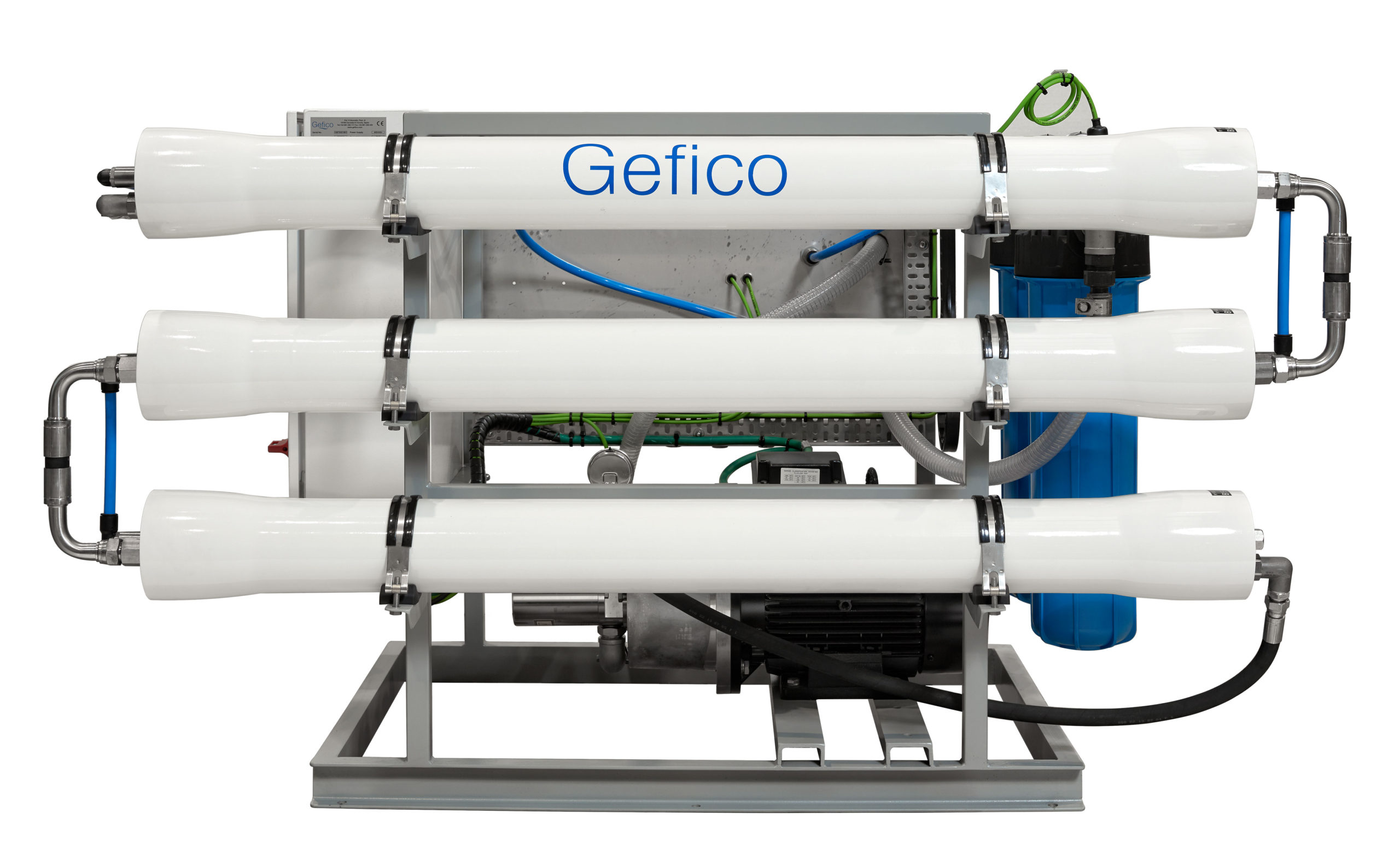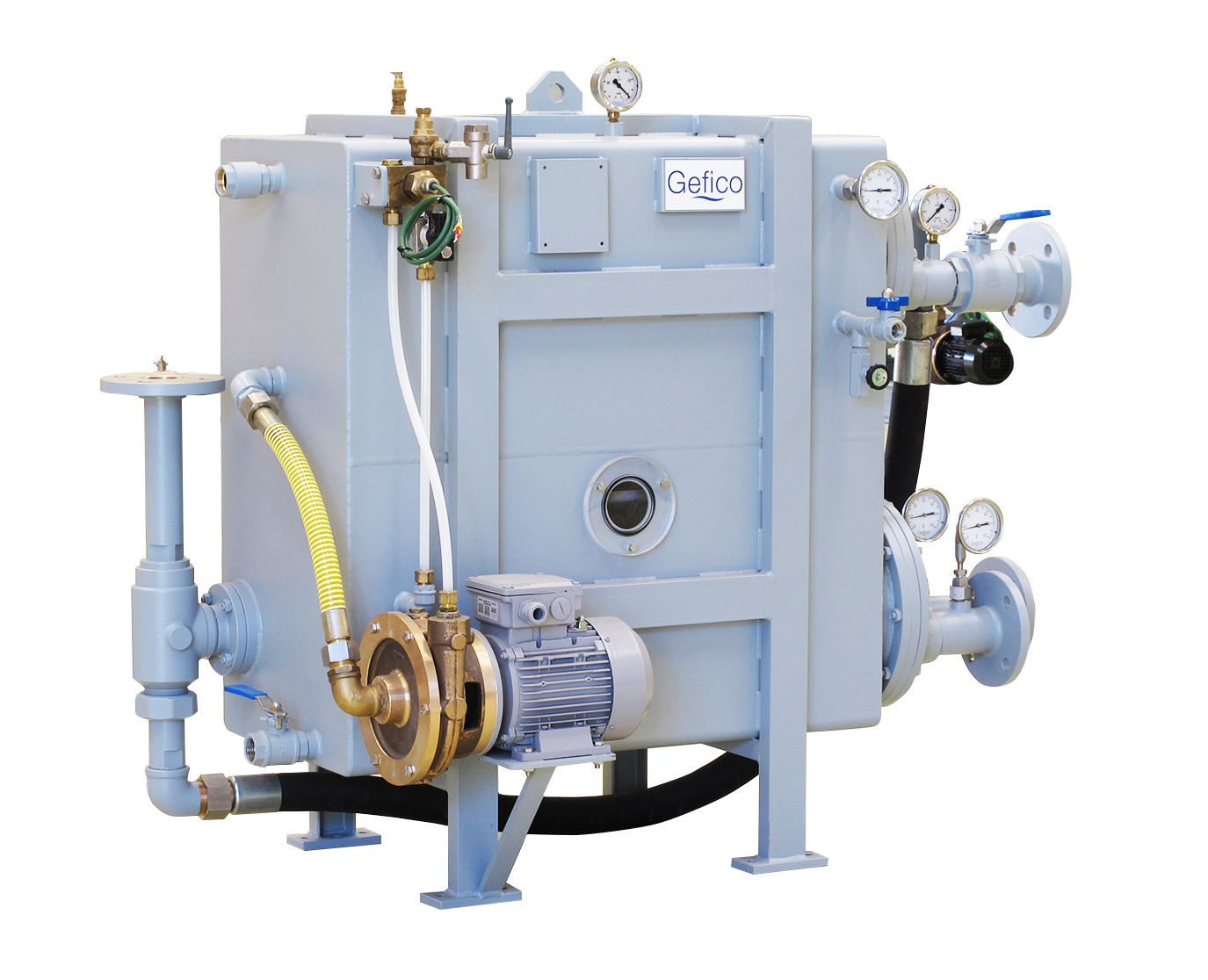 This allows our clients in the naval, offshore, industrial and land sectors to:
✔ Have at their disposal a much wider range of solutions to find the one that best meets their needs.
✔ Combine the use of several technologies in the same project.
✔ Achieve greater energy efficiency and operational economy.
Freshwater generators
Freshwater generators produce distilled water by evaporating water in low pressure conditions (vaccum), hence reducing the vaporization temperature and therefore the energy demand. At the same time, the risk of scale formation on the surface of the submerged tubular bundle is reduced. Alternatively, flash type evaporators are also available.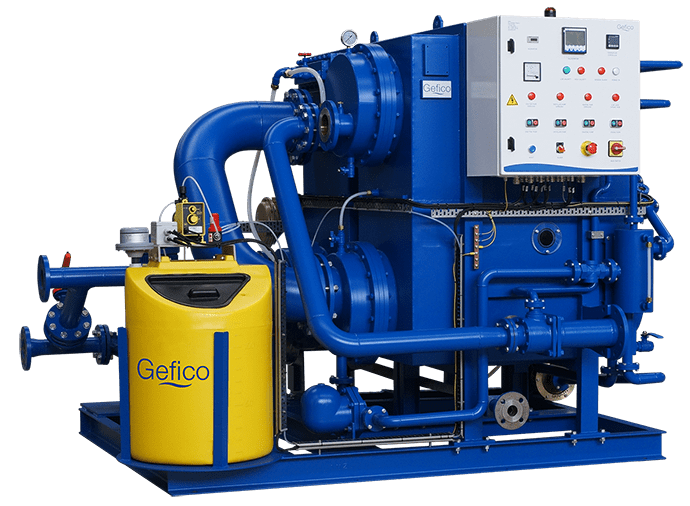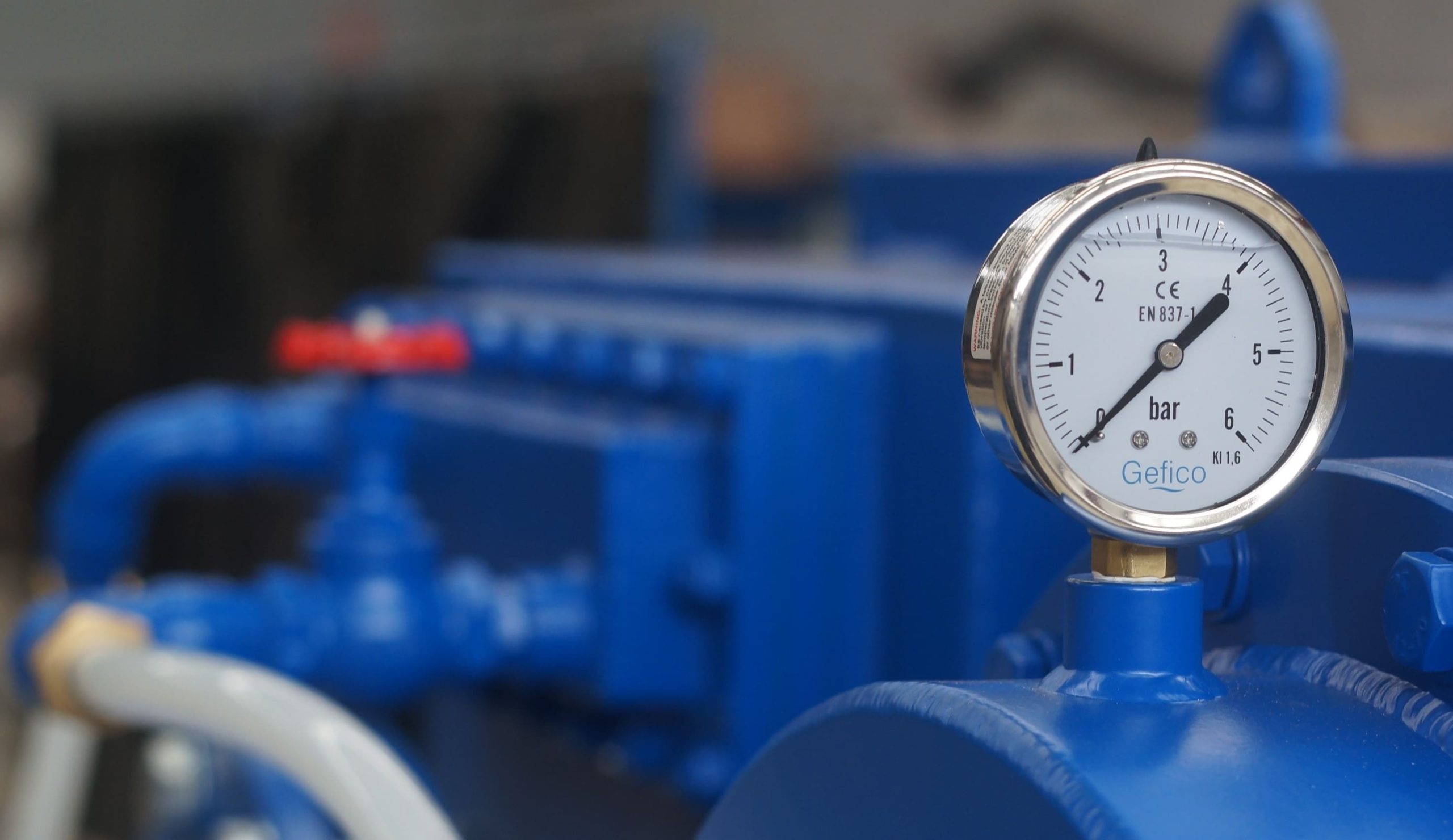 Our generators work with any residual heat (hot water, steam, thermal oil, etc.) to produce high-quality distilled water, incrementing the installation's energy efficiency. Any type of water can be used as a heat source: seawater, brine, surface waters, etc.
RO Watermakers
Gefico RO Watermakers operate on the principle of reverse osmosis. Seawater is pressurised through a semi-permeable membrane that only allows fresh water to flow through it. The salts and other contaminants are eliminated with the flow of brine.
Our water treatment plants can treat any type of water to be used for human consumption, irrigation or industrial water, with minimal electricity consumption.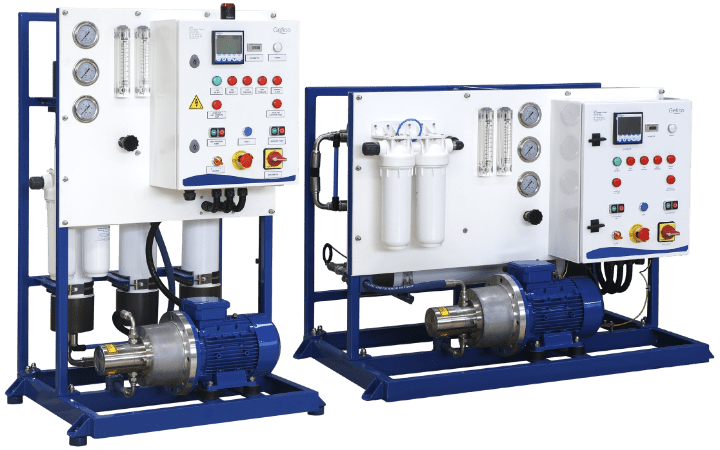 AQE-M
The reverse osmosis water treatment AQE-M equipment is the result of over 35 years of designing, developing and creative solutions for the maritime sector.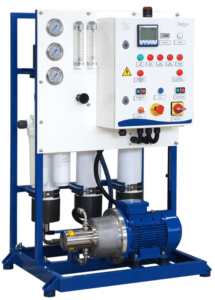 A modular design for a simple and compact installation with minimal weight and footprint.
AQE-S
AQE-S reverse osmosis watermaker is the result of more than 35 years designing, developing and supplying solutions for the marine market. A plug and play module focused on reliable operation and simple maintenance, designed to last.
A plug and play modular design with pre-post treatment, designed to be installed for a direct and flexible disposal of water.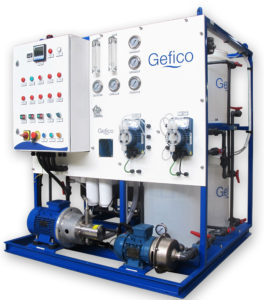 Water Treatment
Gefico supplies a wide range of products for water treatment and control.
MHF mineralising filters for pH adjustment and water mineralisation, drinking water sterilising systems by chlorine dosing or UV lamps, dosing systems for seawater and drinking water treatment and anti-fouling systems to prevent and eliminate biological growth in cooling systems.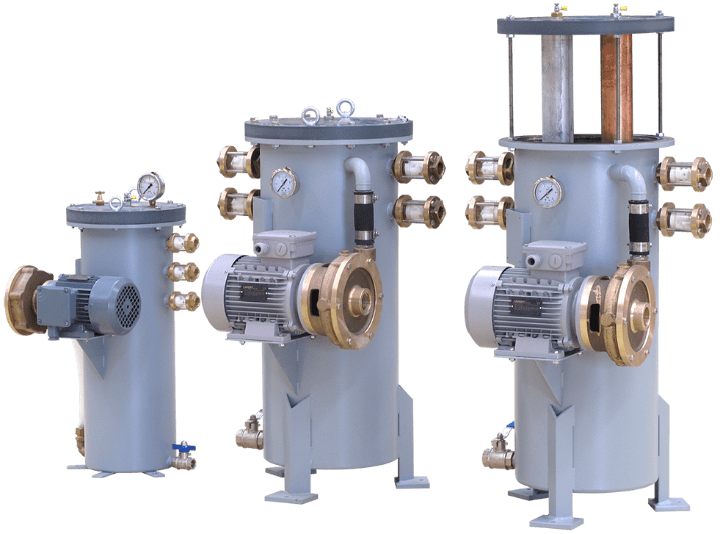 Antifouling systems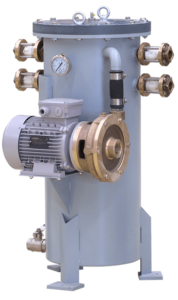 Gefico IONPAC antifouling systems prevent the growth of marine fauna (molluscs, larvae, etc.) in cooling systems by controlled dosing of copper ions into seawater using a small DC electric current.
We also have Cu-Al ion generators to prevent corrosion in addition to biological growth.
Dosing systems
Gefico dosing systems are used for: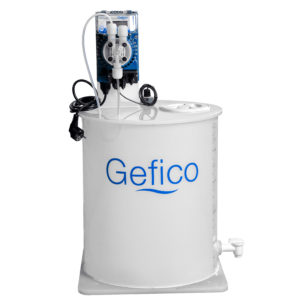 ✔ Seawater pre-treatment. Pollution control, disinfection, chlorine dosing, inhibitor systems, etc.
✔ Disinfection treatment of the drinking water produced.
✔ Disinfection treatment and/or pH control of bunkering water.
✔ Antifouling treatment to maximise the operational life of membranes and tubular beams.
Mineralising filters

To prevent corrosion in the parts of the ship's distribution system located in the stern, it is absolutely necessary to correct the pH of the distilled water produced.
The pH adjustment of the distillate is conducted as it flows through the mineralising filter. In addition, MHF filters provide the correct hardness to distilled water.
UV sterilisers

UV light provides rapid and efficient inactivation of microorganisms through a physical process.
When bacteria, viruses and protozoa are exposed to the germicidal wavelengths of UV light, they become unable to reproduce and are infected.
No transport, storage or handling of chemicals is required.
Heat exchangers
Gefico is a leading company in the field of tubular heat exchangers. We provide engineering, manufacturing and after-sales services.
Our heat exchangers are very robust and easy to maintain, made of proven corrosion-resistant materials (DIN CuNi10Fe1.6Mn) selected not only according to technical criteria but also economic criteria.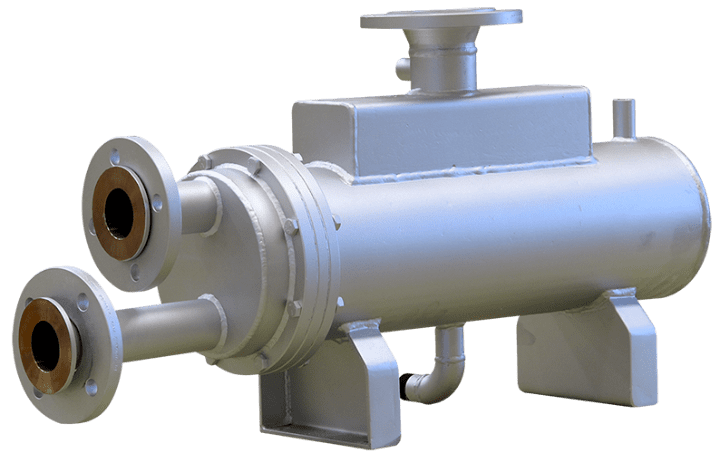 Biogas Upgrading
With the aim of enhancing its contribution to circular economy, Gefico has included biogas upgrading plants into its catalogue of solutions. The process consists of two steps, namely cleaning and purification, that allow obtaining biomethane suitable for injection into the natural gas network or as fuel for vehicles. Our system includes the patented system based on SEPURAN® Green membranes for gas separation by Evonik. Starting with treatment capacities of 50 Nm3/h, thanks to its scalability and modularity, capacities greater than 5,000 Nm3/h can be achieved.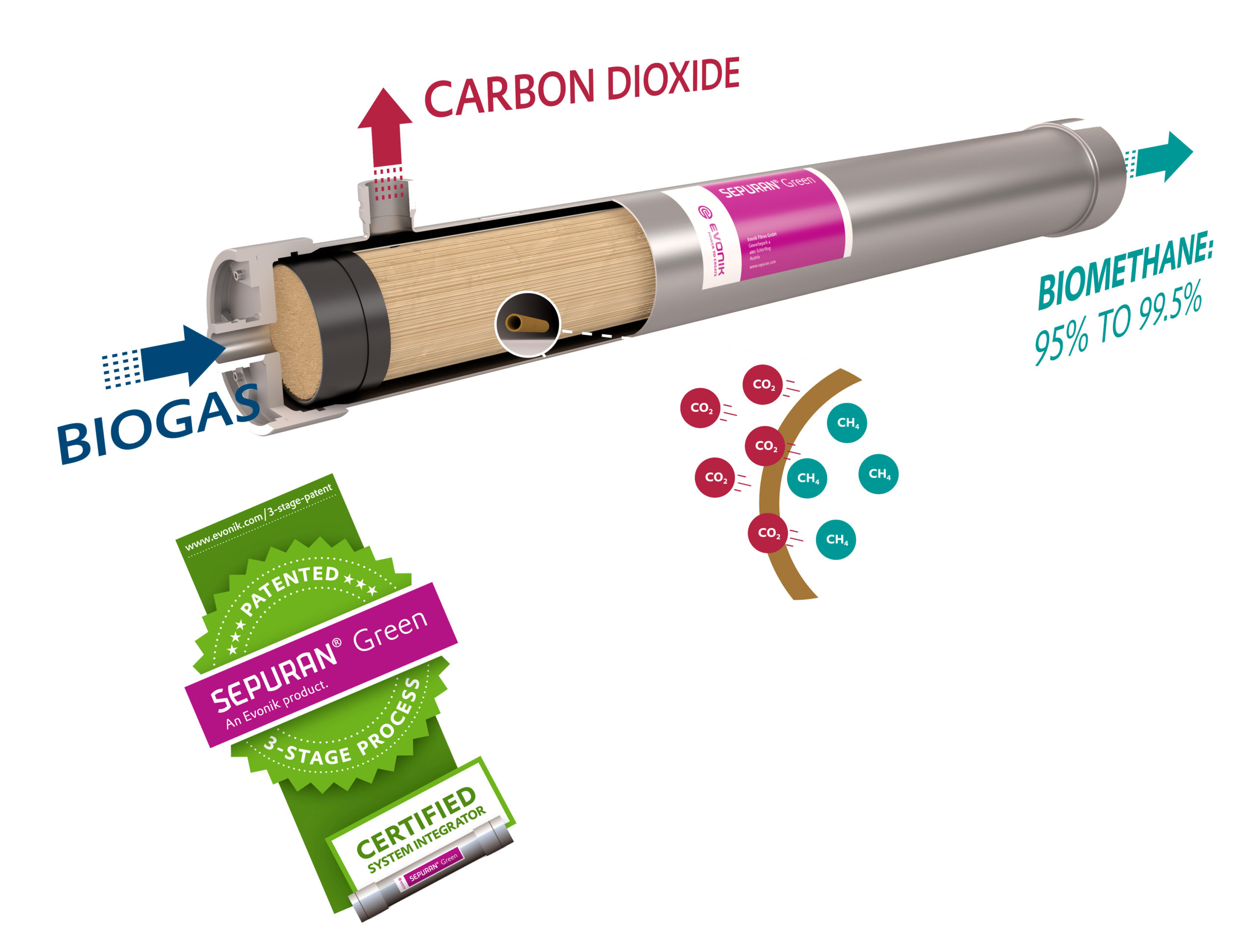 Services
We provide robust and agile coverage worldwide thanks to our extensive international network, including the following, among other services:
✔ Technical advice to engineering companies and shipyards during the conceptual design stage
✔ Online or face-to-face advice for the installation of equipment
✔ On-site commissioning of equipment
✔ Assistance and support during sea trials
✔ Training for technicians and staff to operate the equipment
✔ After-sales support: consumables, spare parts, warranties
✔ Maintenance and troubleshooting¹
1. See terms, general conditions and rates for our after-sales services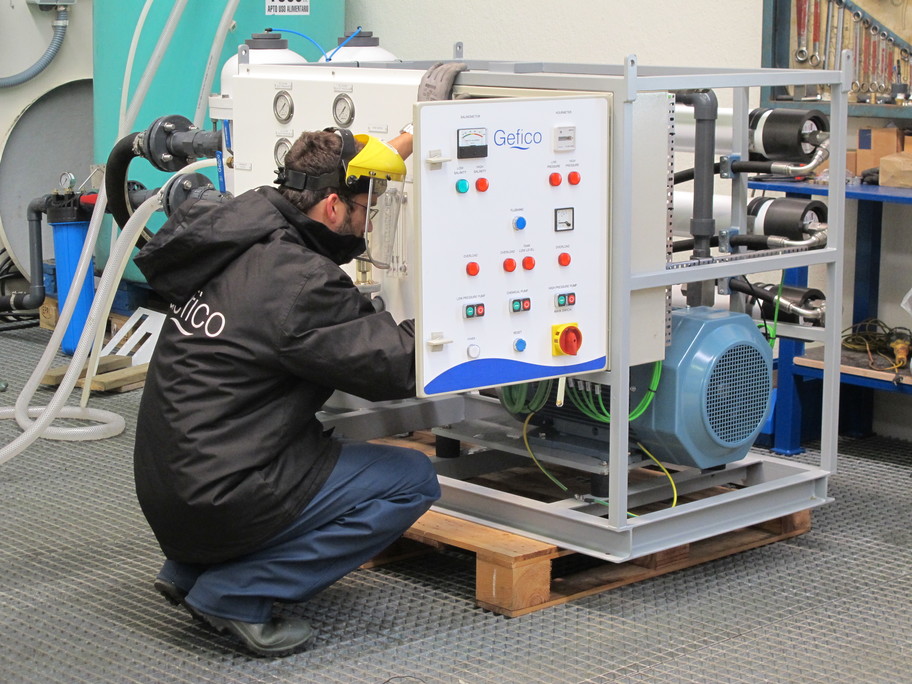 Globally present since 1979