Who we are
Founded in 1979, Gefico is a family-owned company with firm business values and principles. Combining youth and experience, our team is without a doubt our greatest asset. Highly qualified professionals, doctorate-level researchers and engineers specialised in the sector, take care every day of our clients and partners' interests, guaranteeing a unique, productive and rewarding experience.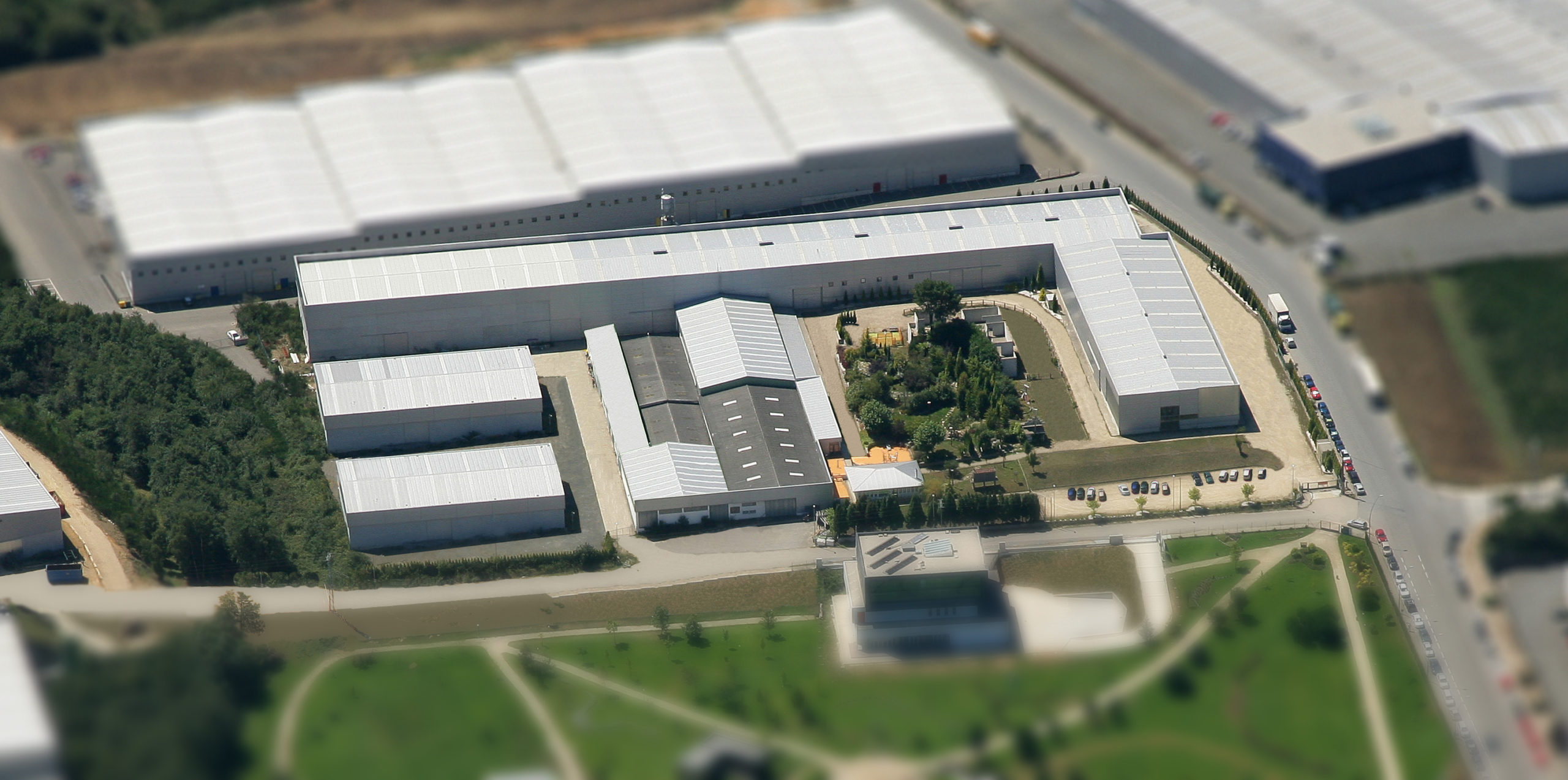 The CETUS group
In 2011, Gefico joined the Cetus Group, which combines two sectors of high social sensitivity. Gefico, as a global provider of industrial solutions for the water treatment market, and Galopín, which operates within the public space. A solid group with an extensive international presence where research talent, design efficiency and experience in providing optimal solutions to improve quality of life take precedence.
 Find out more about the Cetus Group here:
Mission
Our mission is underpinned by three core principles:
✓ Enhancing people's lives by guaranteeing safe and economical access to quality water for human consumption.
✓ Enhancing the lives of companies by helping them to achieve a sustainable management of water to be more efficient and competitive.
✓ Enhancing the life of planet Earth, by contributing to the protection of natural resources and preserving the sustainability of the environment.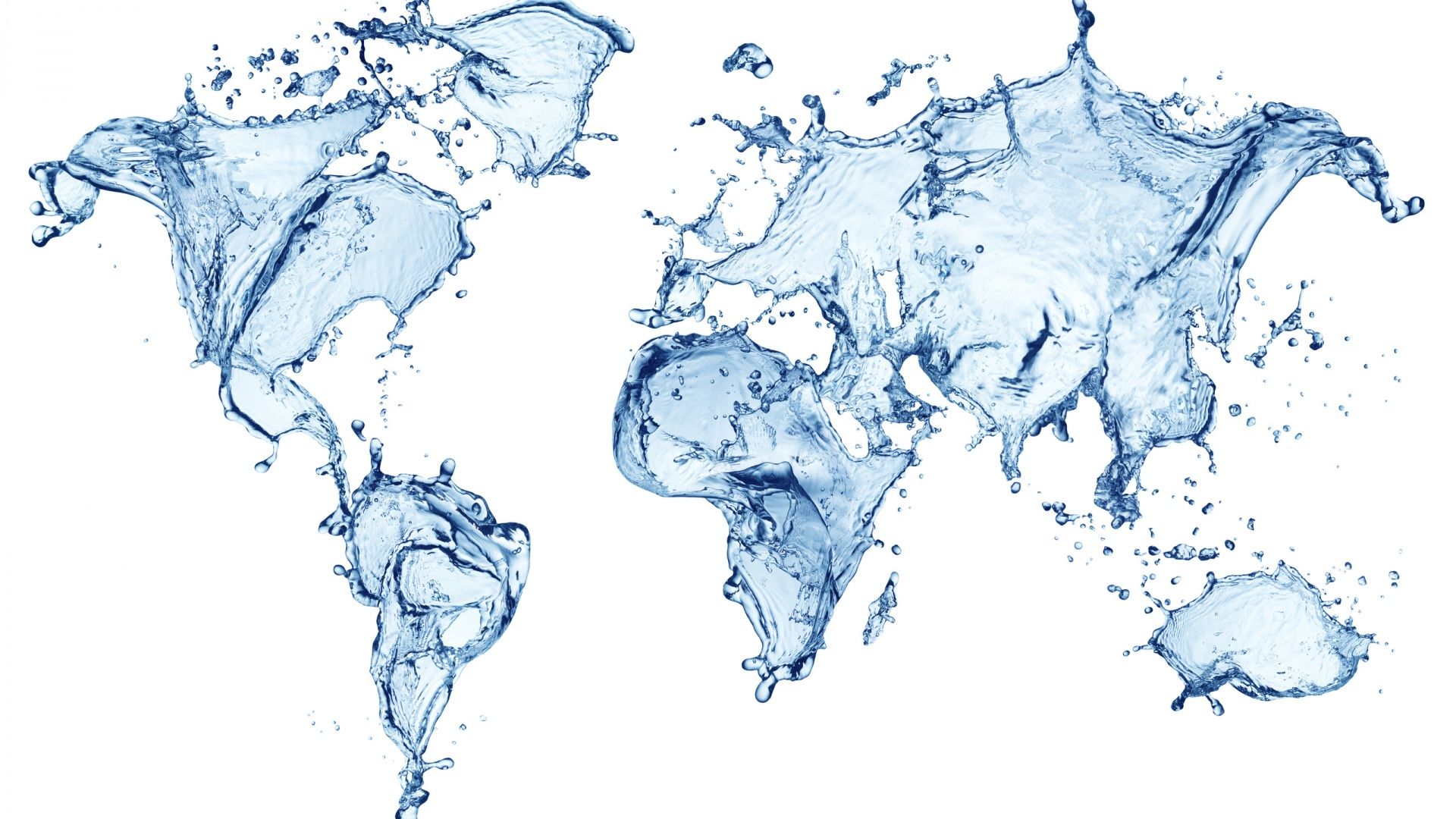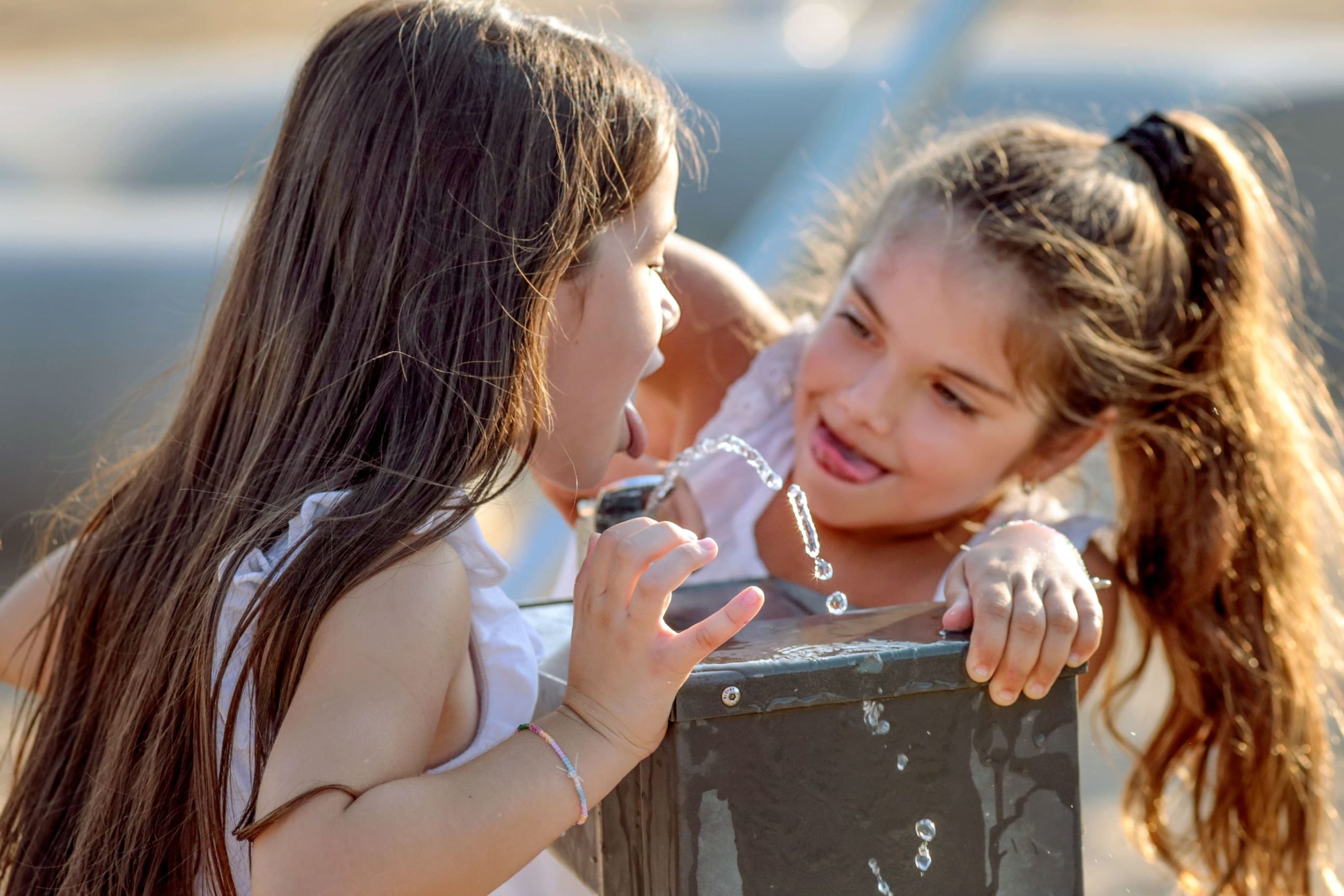 Vision
To lead the water treatment industry globally in the marine, offshore, industry and land sectors, providing robust, simple and reliable solutions, being a solid benchmark and a reliable partner for companies, state agencies and communities.
Our Values
✓ Transparency and integrity: we like to keep things crystal clear. We strive to work according to a strict sense of justice, fairness and honesty.
✓ A win-win philosophy: we conceive of only one kind of industry: one in which we must all come out winners: customers, agents, partners and ourselves. This is the best way forward for a healthy and lasting relationship.
✓ Long-term vision: We steer clear of unfair short-term strategies. We want to be a trusted partner with whom one can build long-term successful relationships, without any other concerns.
Knowledge: a non-perishable asset
Innovation is part of Gefico's DNA. We are aware that knowledge is a unique and differentiating value of an organisation, and so we have a multidisciplinary team of experts in different fields (engineers, technicians and doctorate-level experts in a wide variety of disciplines), which allows us to address all kinds of projects and challenges. In addition, prestigious universities, research centres and the business world actively collaborate with Gefico, enabling us to stay in constant contact with the state of the art in technologies related to our sphere of activity, as well as to keeping our finger on the pulse of the innovation opportunities that the market demands.
R&D: our investment in the future
Because we know that investing in R&D is investing in future value, we continually maintain a portfolio of active projects. These projects not only allow us to carry out continuous improvement in our catalogue equipment, but also have the ambition to integrate new technologies that allow us to enrich the solutions that we can offer our customers. Moreover, our multidisciplinary knowledge gives us the ability to address broad-spectrum projects, taking as a starting point the analysis of the client's needs, from which we make a comprehensive proposal of the most appropriate solution to each situation.
Our RDI processes are supported by the certification of the R&D management system in accordance with the UNE 166002 standard, which we have maintained since 2014.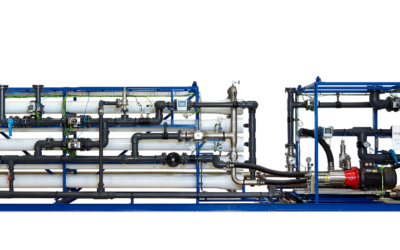 Hotel complexes, especially those that cater for luxury tourism, are facilities with a high demand for water. Among the needs that must be met are those of rooms, kitchen, swimming pools, spas and recreational areas in general, as well as services that require technical water. A reliable supply is a must. In this project, the client requested a drinking water supply of 1,800 m3/day with very specific quality requirements, using seawater extracted from boreholes in beaches.
read more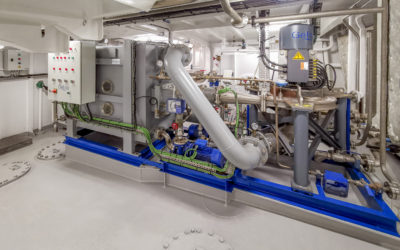 All along the mussel processing line a series of liquid effluents are generated, mainly from the washing and cooking stages. These effluents need to be treated to avoid the environmental impact that this waste would have on the environment in these installations. In this project we work with a consortium of companies in the sector (Project Ecomytilus), which has allowed us to get to grips with the problem and adopt the most appropriate solution for the demands it poses.
read more
Quality
GEFICO ENTERPRISE S.L., is a company that allocates a large amount of material and human resources to stay at the top of the sector as one of the most certified companies, all within an environment of continuous improvement as attested by our certifications: ISO 9001 Quality Management Systems, ISO 14001 Environmental Management Systems, ISO 45001 Occupational Safety and Health Systems and UNE 166002 R+D+i Management Systems.
Quality Policy
"GEFICO ENTERPRISE S.L., a company engaged in the design, development, manufacture, sale and technical service of water treatment and purification systems, has decided to design and implement in its organisation an Integrated Management System in accordance with the requirements of the standards UNE-EN ISO 9001:2015 (Quality), UNE-EN ISO 14001:2015 (Environment), ISO 45001:2018 (Occupational Safety and Health) and UNE 166002:2014 (RDI), committing to:
✓ Creating a structured Organization, in which actions, functions and responsibilities are perfectly defined, documented and communicated.
✓ Allocating the human and financial resources necessary for the proper carrying out of processes.
✓ Complying with applicable legal and regulatory requirements regarding environmental and Occupational Health and Safety.
✓ Optimising the consumption of natural resources and raw materials necessary for processes.
✓ Taking the necessary measures for the protection of the environment, to avoid or minimize environmental impacts.
✓ Providing safe and healthy working conditions for the prevention of work-related injuries and health impairments; eliminating hazards and reducing risks to occupational health and safety.
✓ Consulting and promoting workers' participation in occupational health and safety.
✓ Periodic review of the Integrated Management System, in the framework of the commitment to the search for continuous improvement, to set Objectives and Goals aimed at achieving an increase in customer satisfaction, the prevention of environmental pollution and the prevention in the field of Occupational Health and Safety arising from the performance of activities.
✓ Promote the training and motivation of working groups.
✓ Be constantly alert to technological innovations in our environment.
✓ Disseminate these commitments to all levels of the organisation, clients, suppliers and the general public.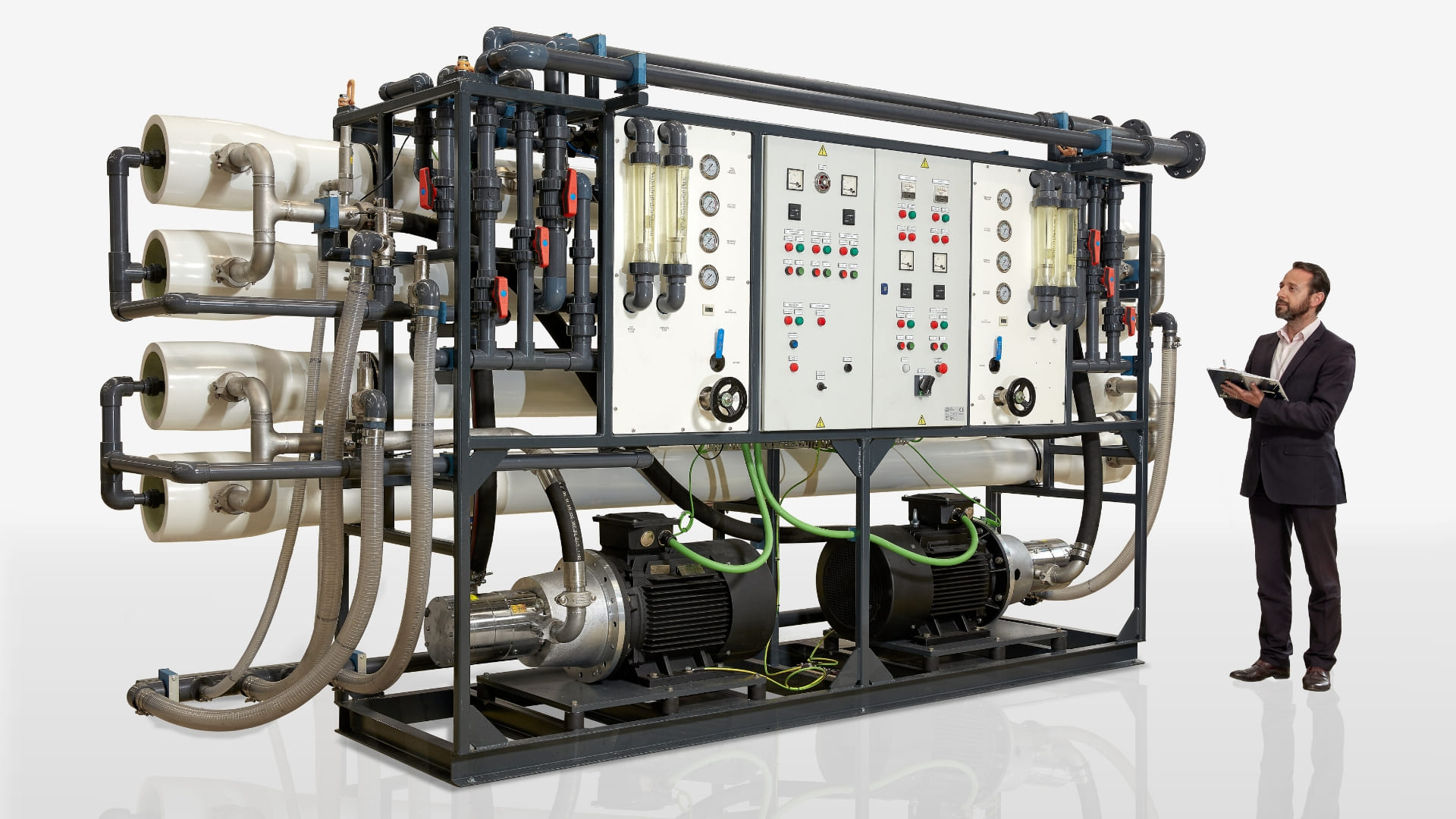 Corporate Social Responsibility
Gefico is involved in compliance with national and international legislation in the social, labour, environmental and human rights spheres. At Gefico we want to take another step by implementing an EQUALITY PLAN at the company level, a plan that breaks down the barriers of inequality and sexist discrimination. Our workers are actively involved in their design and supervision.
In social and labour matters, we are committed to ensuring optimal conditions. Thus, our staff has a flexible working day facilitating work/life balance, intensive hours in the summer months and adjusting the day to the current working framework, along with many other measures to ensure the well-being and motivation of our people, helping to retain talent.
Solucions That Minimise Environmental Impact
We work to minimise the negative impact on the environment, continuously developing new solutions compatible with sustainable development.
We use methods for product lifecycle analysis (PLA) that enable us to quantify the environmental impact associated with each stage. Gefico is ready to face the environmental challenges of the future.
Environmental Performance
GEFICO ENTERPRISE S.L., a company dedicated to the design, development, manufacture, sale and technical service of water treatment and purification systems, has implemented an environmental management system according to ISO 14001 in which the life cycle of the services it provides is taken into account.
This means that:
• Inputs and outputs are considered in all environmental processes.
• The environmental aspects and impacts that arise in our activity are periodically evaluated.
• There is a system in place to update the environmental legal requirements and ensure their compliance.
• By means of the established operational environmental control, legal compliance is ensured and the environmental impacts and aspects are maintained within an acceptable order of magnitude.
• If any kind of environmental accident were to occur the environmental emergencies protocols will be set in motion.
Audits are planned and conducted to ensure compliance with the system requirements. GEFICO ENTERPRISE places environmental performance information at the disposal of interested parties that request it. To request it, send an email to gefico@gefico.com, indicating the environmental data requested and the reason why they are requested. GEFICO ENTERPRISE will reply to requests in the shortest time possible.