Description
State-of-the-art freezer trawler, length: 50 m, with the latest technologies to fish in NAFO fisheries.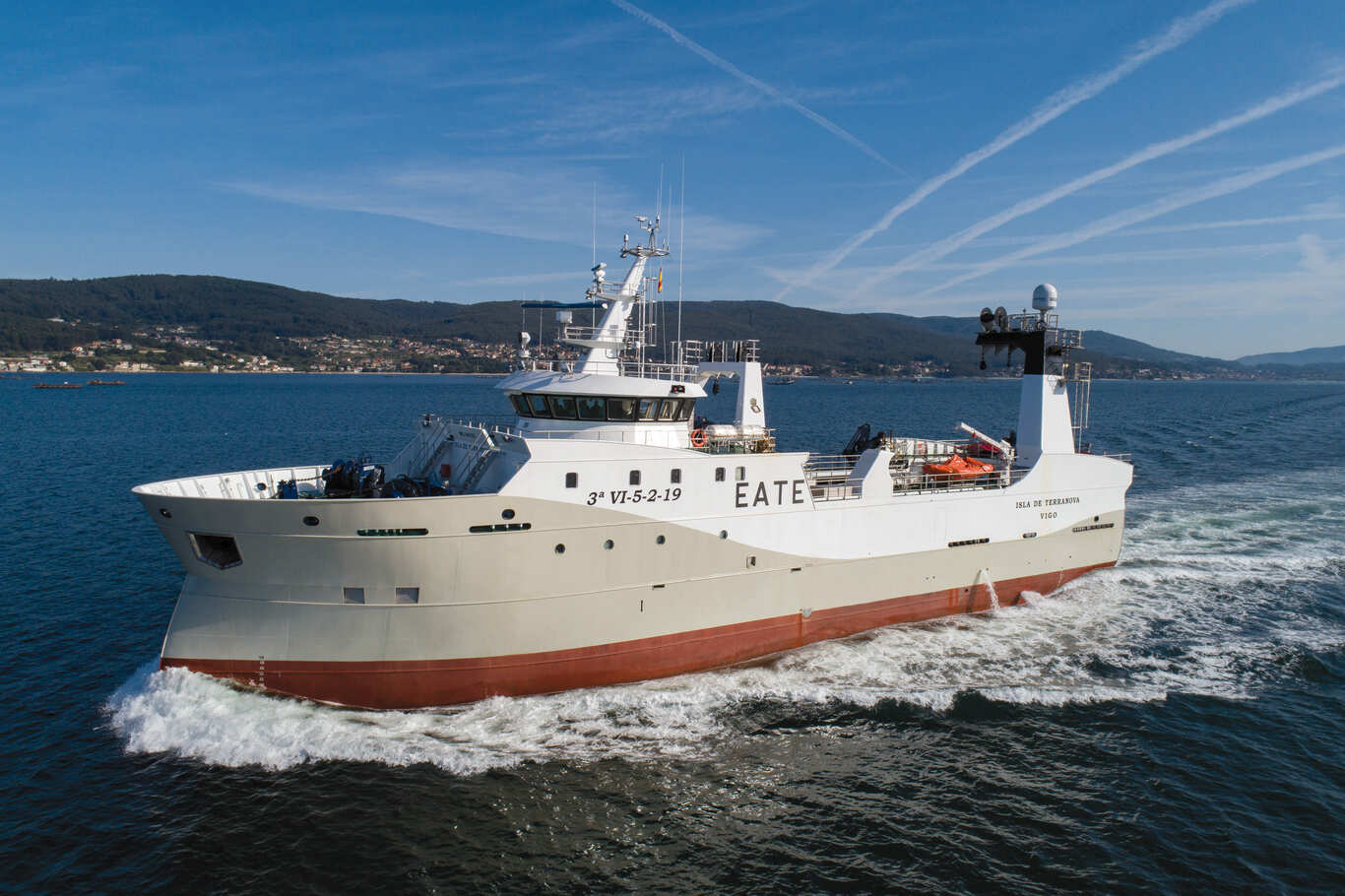 Challenge
To be supplied with the freshwater required to produce ice to store tonnes of daily catches, as well as for the crew's consumption.
Solution:
Complete water generation and treatment system: 
✔ Gefico reverse osmosis unit model: AQE-10M
✔ Gefico thermal evaporator, model Aquamar AQ-8/10, exploiting the residual heat from the jacket water of its 1,470 kW power plant
✔ Post-treatment systems: Gefico mineraliser filter model RF-1.0, Gefico automatic chlorination system, Gefico ultra-violet steriliser, model: UV-6.